college life shayari in hindi
मुझे लगता है कॉलेज की लाइफ ज़िन्दगी के वो पल है जिन्हे हम कभी नहीं भूल सकते इसी लिए इस बार हम आप के लिए लाये है  College Life Shayari 
कॉलेज के वो दिन हमें अपनी आखिरी साँसों तक याद रहेंगे और इसीलिए मैं हमेशा सबको कहता हूँ कि कॉलेज के टाइम खूब मस्ती करे और ढेर सारी यादें इकठ्ठा करे ताकि जब भी आप ज़िन्दगी में उदास हो या टेंशन में हो तो उन कॉलेज के दिनों को याद कर कुछ उदासी तो ज़रूर कम होगी.
कॉलेज की कैंटीन, दोस्तों के साथ गप्पे मारना और हर दुसरे दिन नया क्रश बनाना मुझे आज भी याद आता है और इसीलिए मैंने सोचा कि क्यों ना कॉलेज लाइफ पर कुछ शायरी लिखी जाए. पूरी शायरी ज़रूर पढ़ना, आपको भी शायद कॉलेज की याद आ जाये.
College Life Shayari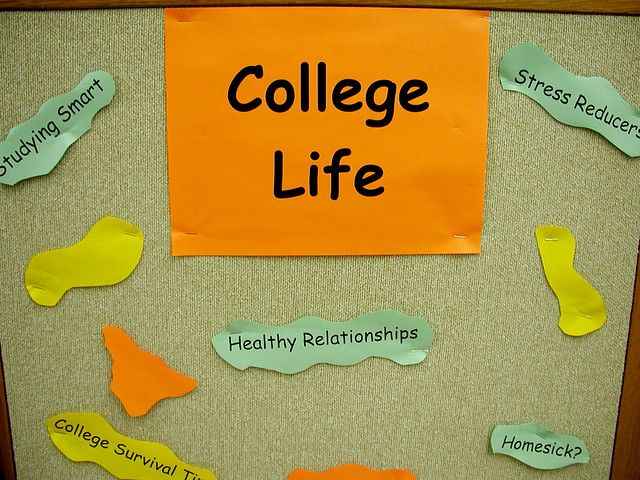 Wo mess ki bani chapatiya,
sambhar bhee lajawaab hote the,
magar hum bhee kuchh kum nahi the,
hamare bhee nakhre hazaar hote the
College Life Shayari
Aa Jaati Hai Yaad Kabhi College Ke Dino Ki
To Jee Bhar Kar Has Lete Hain
Suru Ho Jaaye Silsila Un Yaadon Ka Kabhi
To Khud Ko Hi Kho Dete Hain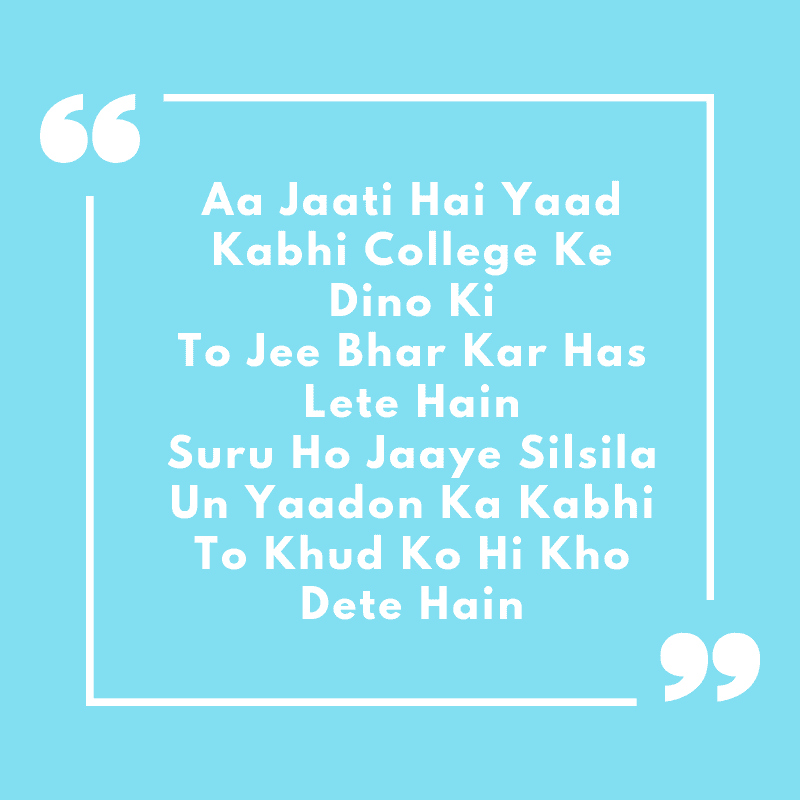 Jin baton ko lekar rote the Aaj un par hansi aati hai,
Na jaane kyon aaj un palon ki yaad bahut aati hai
Kaha karte the Badi mushkil se char saal seh gaya,
Par aaj kyon lagta hai ki kuch peeche reh gaya
College Life Shayari
Wo nayi pariyo ke sath ishq larana
Wa Lecture sunte sunte dosto ka soo jana
Wo dosto ko naye naye naamo se chiraana
Bhut yaad aata hain college ka zamana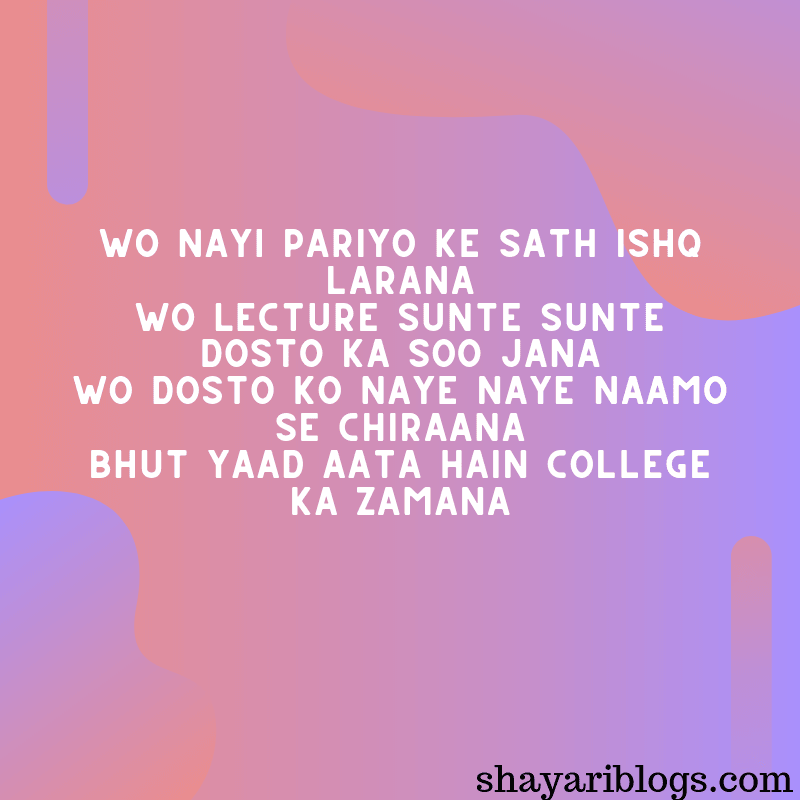 Wo teacher ki baato se bachna bachana
Kanteen me jakr daawat uraana
Wo charti jawani, wo befikr mausam
Wo yaaro ke sang khawabo ko sajana
Bahut yaad aata hain college ka jamana.
College Life Shayari
Yakin pe yakin dilate hain dost,
raah chalte ko bewkøøf banate hain dost,
sharbat bol k daru pilate hain dost,
par kuch b kahe sale bahut yaad ate hain dost.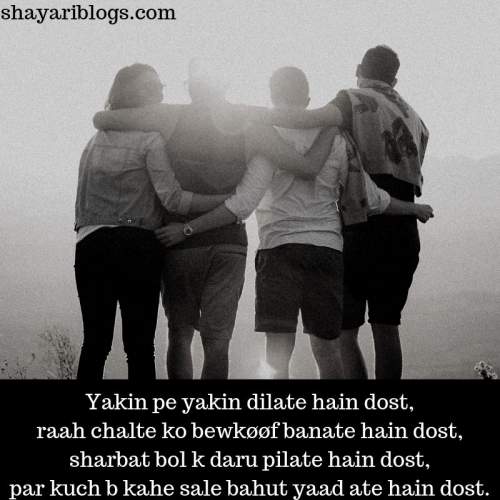 Tapri mein Chai kis ke saath piyoonga ,
Wo haseen pal ab kis ke saath jiyoonga ,
Aise dost kahaan milenge Jo khai mein bhi dhakka de aayein,
Par fir tumhein bachane khud bhi kood jayein.
College Life Shayari
Bade utavle the yahaan se jaane ko ,
Zindagi ka agla padaav paane ko
..Par naa jane kyon ..
Dil mein aaj kuch aur aata hai,
Waqt ko rokne ka jee chahta hai.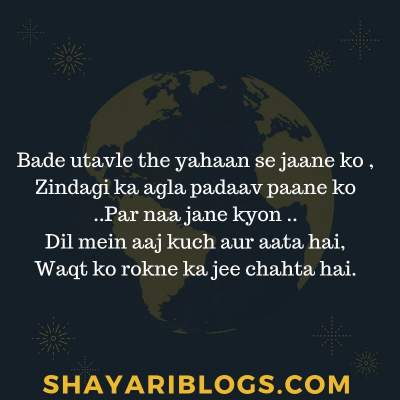 Friends, ye thi College life shayari aur hame yakeen hai ki aapko ye zarur pasand aayegi. Jo log college me hai wo acchi tarah samajhte honge in words ko aur jinhone college chod diya hai, unhe wo din zarur yaad aa gaye honge. Ye College shayari kaisi lagi, hame comment me zarur bataye.
 अगर आपको शायरी लिखने का शौक है तो आप हमें यहां अपनी शायरी भेज सकते हैं
Shayri for Best Friend – दोस्ती पर शायरी जो आपके यारो की याद दिला देगी।